The home decor essentials you should have in 2023! (Part-3)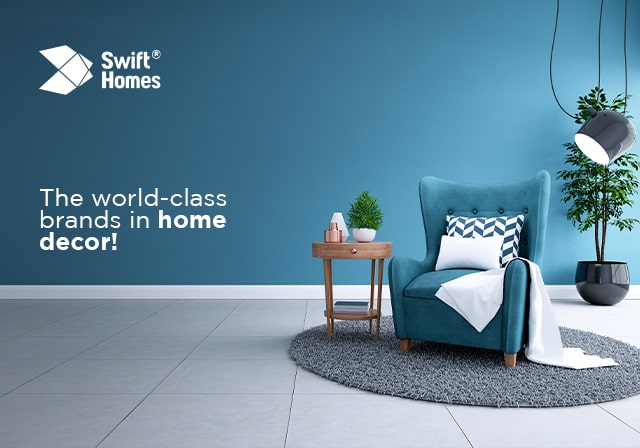 In the first two parts of this blog, we have discussed some home decor essentials we thought you would like to have in your homes this year. We at Swift Homes are always eager to help our esteemed customers in upgrading their home decor as well as essentials. 
Apart from the essentials, there are some things that we at Swift Homes think add allure to your home decor and match your personality. These items are not essentials but they will certainly add a charm to your home, an unmatched one. 
So, here in this third and last part of the blog, we will be telling you about some of these charming home decor accessories you are going to love, absolutely and surely.
Door Knockers:
Doorbells have been around for decades, but can still be loud and annoying for many. What did people do before there were any doorbells? They knocked, obviously!
Dozens of companies around the world are now recreating the old knocking culture and have come up with some aesthetic door-knockers for your homes. These door knockers are not loud and annoying. On the contrary, they are subtle, soft on the ears, and at the same time pleasing to the eye.
Swift Homes has, over the years, added door-knockers from the best of the brands to its inventory. These eye-catching pieces of art come in different materials – including bronze and copper.
So, if you want to add some old-world charm to your home, these door-knockers are for you, absolutely.
Ovens and Microwaves:
Traditionally, we have not been using Ovens or Microwaves, here in Kashmir Valley. But as the world progresses and time becomes money, these time-saving machines have caught the imaginations of many.
Be it a three-in-one microwave oven, a solo oven, or a convection oven – their USP is they are fast, clean, and go easy on energy consumption. Besides, these ovens are a treat for food lovers and the ones who love to experiment with cooking.
Swift Homes have stacked up ovens and microwaves from the best of the companies, including Elica, Haefele, Prestige, Kaff, IFB, HIndware, Bajaj, and many more. Add these machines to your kitchen and you will save a lot of time on cooking.
Wallpapers:
Walls, we at Swift Homes think, are the most amazing part of the home for you can decorate them as you wish and give your home a look you want to – even if you do not change any other thing in the room.
Painting walls has been the traditional way of decorating them and then we have the more modern way of wood paneling and/or PVC panels which give an otherworldly charm to your rooms.
The flip side of both these things is that the paint needs regular maintenance, while the wood or PVC paneling can be grossly expensive. The answer is wallpapers!
Wallpapers are quite affordable, they are easy to install, require almost no upkeep, and last longer than paint and/or wood panels. The best thing about wallpapers is that most of them are washable and therefore can endure moisture in the room as well.
Swift Homes has built an unending inventory of wallpapers over the years. Our workmen with experience of over two decades in wallpaper installation, make it look like a cakewalk. 
So, here we come to the end of this series of blogs where we briefed you about some home essentials and other things you would love to add to your homes in the year 2022.
Have any questions in mind? We are here to take any and every one of your home decor-related questions. You can reach us through our social media handles or call us on our toll-free number.
Also, our home decor studios are located in three places, including Nai Basti Anantnag, K P Road Anantnag, and Shopian Town in South Kashmir. We will be pleased if you drop by.