How to choose a Gas cooktop, the Swift Homes guide: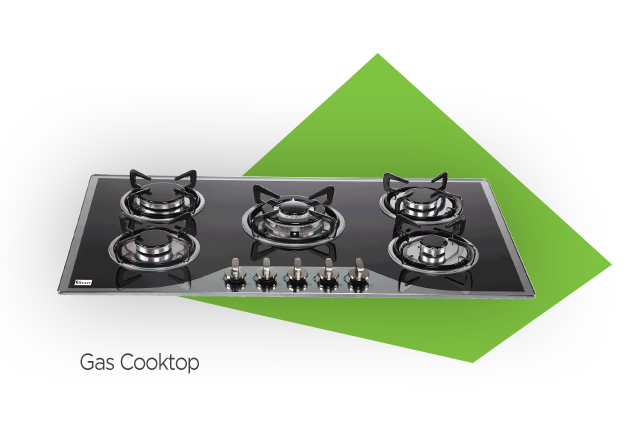 Gas Cooktops are an important part of our kitchens. Over the years, since the cooktops were introduced, there has been a phenomenal growth in both the design and efficacy of these cooktops.
We at Swift Homes, take certain pride in being the leaders when it comes to stocking up on the most innovative and fuel efficient cooktops, available in the market. These cooktops are readily available at all our Home decor studios-including Nai Basti Anantnag, K P Road Anantnag and the main town Shopian.
Having said that, we believe that you should choose your own cooktop, while we detail out what you need to look out for in a Gas cooktop. There are certain things you need to be well aware of before purchasing one.
Efficiency: A cooktop is meant to cook and it's efficiency obviously depends on how fast it can cook, which brings us to the layout part of the cooktop.
Layout: It refers to the number of burners and how they are placed. You should consider whether you can mount utensils on all of the burners at once. If you can, it adds to the efficacy of the cooktop.
Safety: This is one major concern you should have because the LPG is highly flammable. Keep into consideration whether it meets the required safety standards or not. Burners and knobs are the accessories you need to check to be doubly sure.
The cleaning: The cleaning process of a cooktop can be a drag, if the burners, knobs are not placed properly and/or the material of the cooktop is such that it becomes difficult cleaning it.
Ease of servicing: Make absolutely sure that the servicing partners are not complacent, before you buy the cooktop. Don't let the service guys keep you waiting in dire situations.
Durability: That goes with every household item we buy. We want it to last long and a cooktop is no different. Make sure the material of the cooktop is durable and you won't feel cheated if it does not last long.
Budget: It's your budget, you decide! There are cooktops available in every segment. But do remember prices do not guarantee quality!
Reviews: Ask around or go online to check for the customer reviews. Be satisfied to the utmost extent before you make a decision.
So, these are the important things you need to consider before you buy a Gas cooktop. We have given you all the ingredients. Moreover, below are some brands we suggest but do choose them only if they fulfill the expectations.